Contents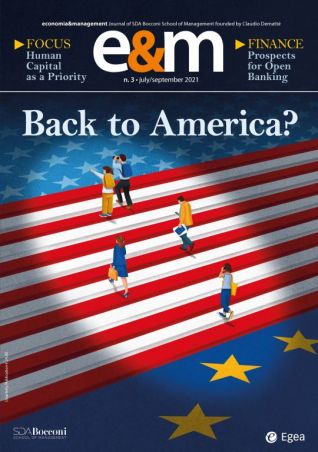 Magazine archive
The Value of Sustainability in Real Estate
A survey conducted by SDA Bocconi highlights the great interest on the part of investors and policymakers for the new logics of sustainable real estate .
Download article as PDF
Sommario
Sustainable real estate that respects ESG factors has been of great interest for investors and policymakers for some years now. The introduction of ESG ratings in the appraisal of properties, made even more necessary by the new green sensitivity that has emerged following the outbreak of the pandemic, has pushed all operators in the sector to better understand the trade-offs between revenues and costs in the implementation of actions that satisfy the criteria of sustainability. Starting with six indicators relevant for the evaluation of investments, the results of a recent study show that the introduction of the environmental certification of real estate properties favors the growth of the net present value and the internal rate of return. One of the elements potentially affected by the effect of ESG factors is rent, with a growth that, in certain contexts, can reach 23 percent (Figure 1).
This data has been confirmed by a recent analysis conducted by REInnovation Lab of the SDA Bocconi School of Management and Confindustria Assoimmobiliare,[1] that analyzed over 9 million elements of real estate data regarding 144 industrial districts, commercial real estate, and the Italian residential sector, demonstrating the systemic relevance of the Sustainability Index in the production of global value of properties, with growth that can reach 20% based on the various characteristics of the asset, and in particular its intended use (Figure 2).
Figure 1 – The impact of ESG factors on the value of properties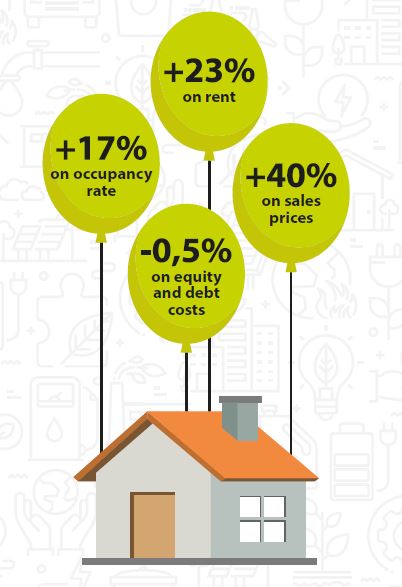 Source: A. Beltratti, A. Bezzecchi, «Real Estate sostenibile ed Esg. Il valore della certificazione ambientale», Bancaria, 1, 2021, pp. 40-48.
Figure 2 – The weight of the Sustainability Index in the creation of the global value of a property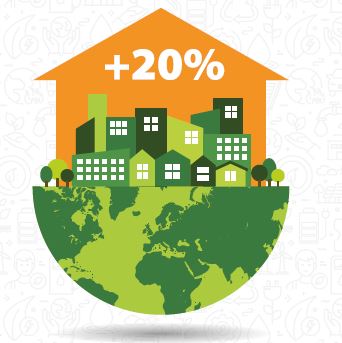 Source: Developed by the Real Estate Innovation Lab-REILab of the SDA Bocconi School of Management.
For a broader overview of the sustainable evolution of real estate we direct you to the E&M Podcast on the issue managed by Andrea Beltratti, Full Professor at the Department of Finance of the Bocconi University, and Alessia Bezzecchi, Associate Professor of Practice Corporate Finance & Real Estate at the SDA Bocconi.
1
The Real Estate Innovation Lab is a research and training platform dedicated to the Real Estate sector conceived by the SDA Bocconi School of Management and Confindustria Assoimmobiliare thanks to the partnership of BNP Paribas, CBRE, Collier International, Cushman&Wakefield, Deloitte, Duff&Phelps (REAG) a KROLL Business, Generali Real Estate, GVA Redilco, JLL, PWC, and Sigest.