Contents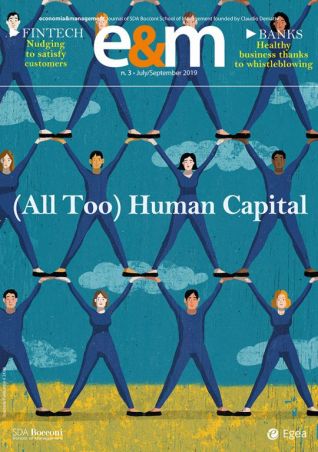 Magazine archive
Career Progression in Italy: Old Paths, New Tensions
Over the last decade, the world economy has lived through big transformations, that have had repercussions on businesses with phenomena such as outsourcing, downsizing, and organizational flattening, to name a few. Working relationships have become less long-lasting, with a steady increase in temporary contracts, supported also by digital platforms. These transformations have had a significant impact on individuals' careers, inside and outside companies.
Nonetheless, Italy shows limited incidence of high-mobility career paths. Institutional factors, such as the rigidity of the labor market, and cultural factors, e.g. a low orientation to geographical mobility, contribute to explaining the results achieved with consequences for remuneration that on average is lower than that of other Western countries, a fact confirmed by the existing gap between perceived importance and achievement of economic success.
In a scenario of major changes, the role of companies remains important for individual development, although it does not seem to fill in the "well-known" gaps between the sexes as regards promotion and economic reward.