Contents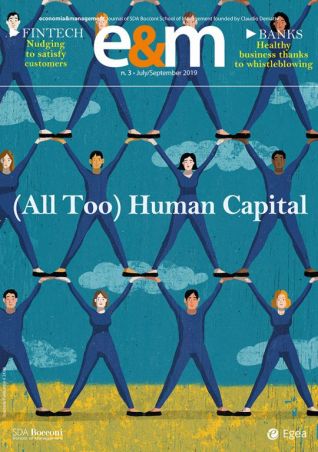 Magazine archive
The Good and the Bad of the Gig Economy
Technological innovation is producing epochal transformations in the economy, not only making heretofore unthinkable organizational scenarios possible, but increasingly affecting society, conditioning the way people work and consume. The evident aspect of these transformations is the rapid multiplication of commonly used terms – such as gig , sharing , or platform – that have enriched the vocabulary of economics.
Nowadays, digital platforms are able to offer not just low value added services, as with home delivery, care work, or short-term rentals, but also skilled services performed by highly skilled workers such as engineers, accountants, and other professionals willing to provide services on an occasional basis.
With the rise of platforms, we are seeing not only an ever greater multiplication of occasional jobs, i.e. of work lacking any form of protection, but also a gradual platformization of the economy that risks expelling from the market anyone who is unable to adapt to those transformations.