Contents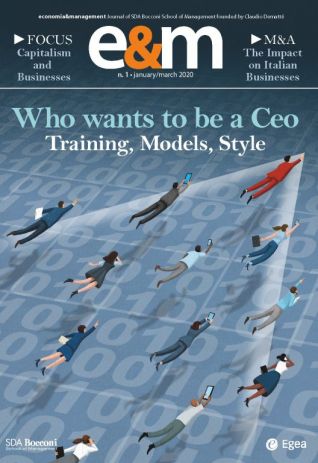 Magazine archive
Family Business and New Leadership
In the period from 2012-2017, in Italy family-controlled and coalition businesses showed the largest increases in both operating and net profit, the best levels of liquid assets, and lower financial risk.
Italian family-controlled and coalition businesses still show some criticalities, though: the gradual aging of leaders; the concentration of power through CEO duality; the distribution of power through multiple delegated powers; the joint effect of concentrated power and multiple delegations; difficulties in the generational shift in leadership.
A possibility to favor the generational shift at the head of companies is to use the passage from the role of Managing Director to that of Chairperson with only a few delegations, i.e. to gradually go beyond duality, dedicating the necessary resources and energy to each of the two roles.